Highlights
Like other districts of UP, dengue patients are increasing in Lucknow too.
DM gave instructions after holding a meeting with the officials
Said- It should be ensured to provide the highest treatment to all patients
Hemendra Tripathi, Lucknow
Like other districts, cases of dengue are increasing rapidly in Lucknow, the capital of Uttar Pradesh. In such a situation, the district administration of the capital has become fully active. On Tuesday, the District Magistrate of Lucknow issued necessary guidelines while holding a meeting with health and other concerned departmental officers. He said that the reality of dengue treatment going on in hospitals should be tested by forming a team.
During the meeting, the District Magistrate of Lucknow directed the Chief Medical Officer that all hospitals should ensure admission of patients following standard protocols. Also directed that blood unit transmission should be started at the earliest in all CHCs of the city. He said that any kind of negligence in the treatment of dengue victims would not be tolerated. Ensure that the highest possible treatment is available to all patients.

UP Elections 2022: AAP announces potential candidates for 100 seats in UP, see full list
Instructions to issue official bulletin related to dengue daily
District Magistrate Abhishek Prakash said that daily dengue count should be updated and daily tracking of news related to dengue should also be done so that no false or false news reaches the public. The District Magistrate directed the Chief Medical Officer to issue an official bulletin daily, so that correct news could reach the residents of Lucknow. Also directed that it should be ensured to start an aggressive awareness campaign.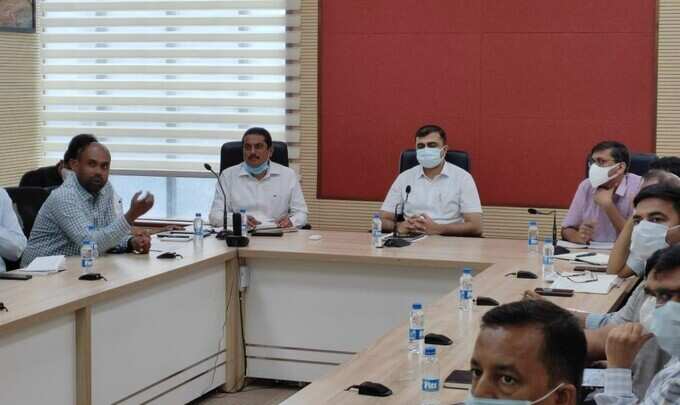 Dengue patients will be admitted under 'Standard Protocol', DM Lucknow gives instructions to all hospitals